Prenatal Yoga Sessions
MOGA® Prenatal yoga is suitable for all trimesters and focuses on empowering women for the marathon of birth. Prenatal yoga can help strengthen the pelvic floor, ease back pain, improve circulation, help with the positioning of the baby in the pelvis and provide tools to help calm the body and mind.
Join Lacey Hook for a 6-week MOGA® Prenatal yoga series at Yoga Now Kamloops. This series is a great opportunity to connect with other moms-to-be in your community. If you are unsure of when to start, talk to your health care provider. Mat and props are provided. To keep a calm space, this is a sibling free class.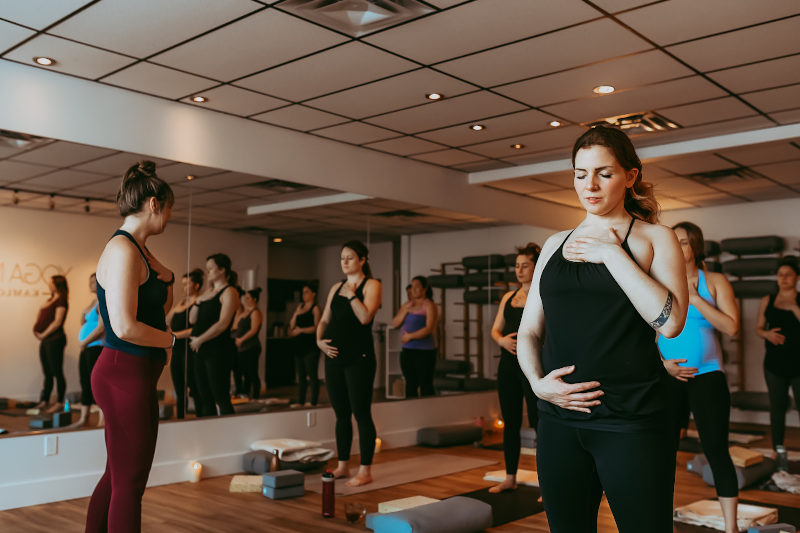 You Will:
• Enjoy tasty tea
• Move and breathe in your body
• Connect to your sweet babe
• Be fully supported on our beautiful yoga props
• Hang with other Mamas-to-be who can relate 100\\\\% to what you are going through
Email Us for Registration Details