Hatha & Flow 200 HR Yoga Teacher Training Certification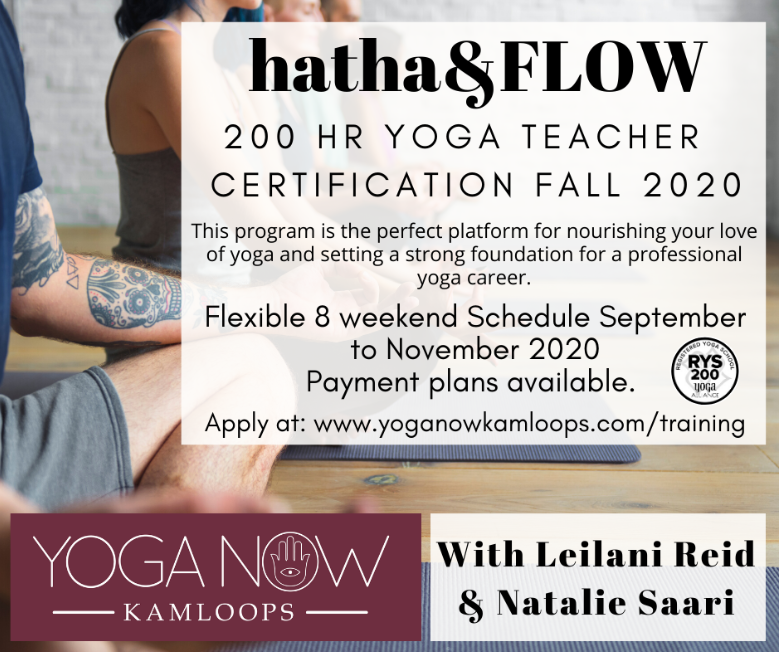 Join Leilani and Natalie for our upcoming Fall 2020 Hatha & Flow certification. This 200-hour teacher training offers the aspiring yoga teacher or serious student a solid foundation in the principals of yoga theory and practice within a supportive container. We bridge the ancient wisdom of yoga asana with a modern and thorough understanding of anatomy and physiology. This accredited course, which qualifies participants for certification as a Registered Yoga Teacher (RYT) through Yoga Alliance is now offered on a part time basis.
Curriculum:
Set a strong foundation for your practice and your teaching:
Transform your understanding of standing poses and sun salutations through carefully crafted practices and asana labs
Learn the foundational principles of teaching and cueing and get the "behind the scenes" skills you need to teach clearly and safely
Learn the basics of peak pose sequencing, so that you can create fun, smart sequences
Learn the history of yoga, and dig into one of the yoga tradition's most important texts: the Yoga Sutra of Patanjali*
Learn and apply the anatomy the shoulder, the hip, and breathing to the yoga practice.
Deepen your personal practice and build upon your teaching skills:
Practice and teach more complex poses such as hip openers, hand balancing, backbends, and inversions
Deepen your understanding of alignment through asana labs and practice teaching
Learn more sophisticated cueing techniques and teaching skills, such as verbal assists and demonstrations
Apply ancient yoga philosophy to real life challenges and experiences
Practice and teach foundational pranayama and meditation techniques
Apply an anatomical understanding of the foot, wrist, core, and spine to the yoga practice.
Begin to integrate your skills to teach professionally and confidently:
Skillfully sequence a full-length class in both Hatha and Flow
Continue to add more sophisticated cueing and teaching skills to your toolbox, such as hands on assists, theming and teaching multi-level classes
Gain confidence as an entrepreneur through discussions on business and ethics
Integrate pranayama and meditation techniques into your teaching
Articulate your personal teaching mission and set your professional goals
Practice teach and receive personalized feedback to hone your skills
Dates:
September
Sept 18th – 20th
Sept 25th – 27th
October
Oct. 2nd – 4th
Oct. 9th – 11th
Oct. 16th – 18th
Oct. 23rd – 25th
Oct. 30th – Nov 1st
Days:
Friday - 6:30-9:30PM
Saturdays - 8 AM – 6PM
Sundays - 8 AM- 6PM
Costs:
One time Payment – $3000
4 Monthly Payments – $775
6 Monthly Payments – $530
REGISTRATION PROCESS
HOW DO I REGISTER?
1. Apply Now!
2. After we have reviewed your application you will be contacted with payment options.
Your Instructors: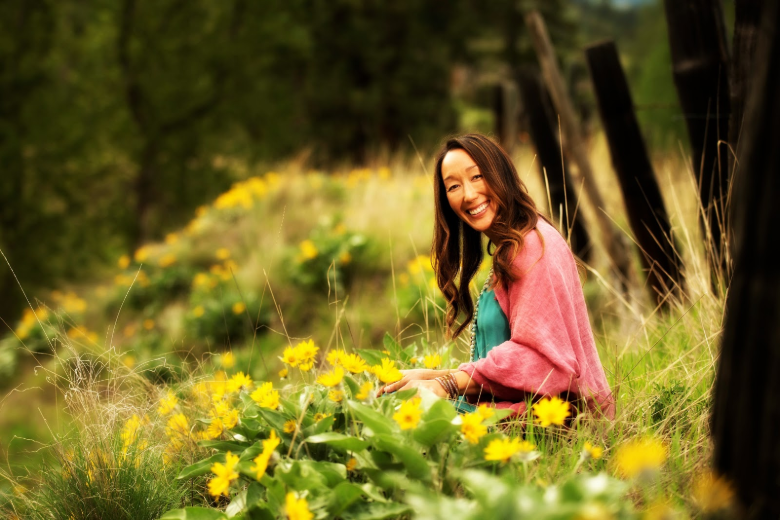 Leilani Reid
Mama, teacher, holistic entrepreneur and mentor, Leilani has been practicing yoga and meditation for over 20 years. Her passion is sharing the benefits of yoga and meditation for self growth, but she considers herself a student first. Leilani has thousands of hours of training in many styles of yoga, meditation and reiki. She also worked extensively in the fashion industry and now uses her entrepreneurial experience to help mentor other aspiring woman. Join Leilani at YogaNow and discover the power of this healing practice and register for her next 200 HR yoga teacher training to actively create meaningful change in your life.
Natalie Saari
Natalie Saari is a registered kinesiologist and yoga therapist, practicing in Kamloops for 15 over years. Whether she is working with patients or her students, she uses a kinesiological approach combined with yoga therapeutics. Her creative eye and compassionate heart led her to the creation of Exhale Centre – Holistic house of Healing, kinesiology, yoga therapy, meditation and more; A safe and supportive container for healing and restoration.